Delta Elements is specialized in object-related consulting and the sale of innovative products for architecture. The aim of our company is to respond flexibly and creatively to the requirements of our customers and planners at all times – always with the aim of finding the best solution.
Our core assortment includes creative surfaces made of GLASS MOSAIC, stoneware and porcelain stoneware. We are market leader in the GLASS MOSAIC business segment for EWI systems, the so-called "GLASS MOSAIC facade".
We are engaged in professional exchange with our partners from industry, research, architecture and design. We provide advice during construction planning, organise samples and, if desired, ensure the quality of execution with our quality controlling during construction.
Our company was founded in 2007 in Frankfurt am Main/Germany. Today, our headquarter is located in the neighbouring City Offenbach am Main/Germany.
Commitment - We actively support our region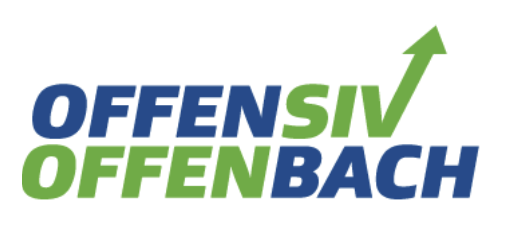 The association `Offenbach offensiv e.V.' has been committed for a better business location since 2013. The master plan specially developed for this purpose, is a strategic urban planning instrument that sets the course for a more livable city of tomorrow. Through a clear profiling and the creation of a business-friendly atmosphere, strong future perspectives for the city were designed, which are now gradually being implemented in reality. As a member of the association, we are very happy to be an active part of this important local initiative.
The `Society of friends of the German Architecture Museum e.V.´ in Frankfurt am Main supports the German Architecture Museum in the realisation of its public tasks both materially and ideally. As an exhibition space and discussion centre, the DAM is dedicated to the many aspects of architecture. As a member of the association, we have for many years been happy to support this building-cultural institution in the performance of its important tasks.

In the context of `Gründerstadt Offenbach´ a program for founding interested parties and young self-employed is built. Our managing director Marc Gatzweiler supports this municipal initiative as honorary mentor and accompanies young entrepreneurs for their first steps into self-determinded working life. Initiator of this program is the KIZ SINNOVA Gesellschaft für soziale Innovationen gGmbH with their cooperation partners Freiwilligenzentrum Offenbach e. V. and Commerzbank.
https://www.kiz.de/innovative-projekte/kiz-mentoren-programm.html